Sunday, August 15, 2010
Hey everyone! I hope you are having a fabulous August. I'm very excited because on Friday, I reached 300 followers here at
That's What I'm Talking About.
I feel so honored and blessed that so many of you have taken the time to stop by and visit my blog.
to an online bookstore of choice (Borders, Amazon or Book Depository) to one lucky follower. And as promised, everyone that entered my 200 Follower Giveaway will automatically be entered and receive a bonus entry. But it is open to ALL my followers, so be sure to leave a comment below for entry.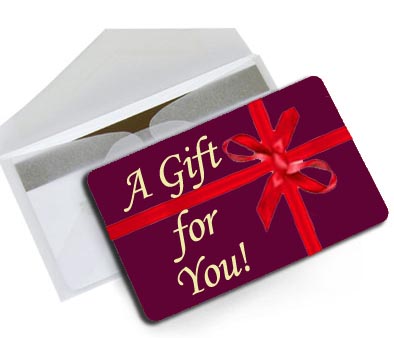 You MUST be a follower (Google Friends Connect there on my left sidebar) of my blog. You can be "old" or "new" - doesn't matter... just be a follower.

You must leave a comment at the end of this post, unless you entered my 200 Follower Giveaway (if you aren't sure, go ahead and leave a comment).
One entry per person, with the exception as listed above... Persons that entered my 200 Follower Giveaway will get two entries.
The contest is open until 11:59PM EDT on Friday August 27, 2010. One winner will be drawn using random.org. The winner will be announced on a separate post on my blog and will need to respond within 3 days to claim prize. If the prize is not claimed, a new winner will be selected.
Once again, thank you so much for your support!!
Coming Up...
Giveaway

: Blush by Lauren Jameson
Open 5/17 - 5/22

Review: Country Mouse & City Mouse (2 Books) by Amy Lane and Aleksandr Voinov
Review: A Highland Werewolf Wedding by Terry Spear


Review:

Immortal Eclipse by Sherry Soule

The Ministry Kickstarter Blog Hop

GIVEAWAY

Review: Kiss Across Time by Tracy Cooper-Posey


Review: A Witch's Handbook of Kisses and Curses by Molly Harper

About My Blog...
WELCOME to my blog! At That's What I'm Talking About, we discuss romance books and generally review the paranormal and urban fantasy genres, with some other fun topics tossed in. I hope you will stay and visit for a while!
Happy Reading!
Jen
aka Twimom227

Disclaimer
About our reviews: The reviews posted here are the writer's own honest opinion of the book, not a judgement on the subject matter or author. We read for pleasure and at the request of authors and publishers. We do not receive compensation for our reviews, other than the copy of the book to read for the review.
----------
We try to keep posts on the blog PG-13, however the material reviewed and discussed is intended for adults (18 years and older). Please consider this if you choose to read and/or follow my blog. Thanks for stopping by!

I Want To Read!

I'm Talking About
1 Night Stand series
1 Star
2 Stars
2.5 stars
200 Follower
2010
2011
2012
3 stars
3.5 stars
300 Follower
4 stars
4.5 stars
5 stars
A F***ed-Up Fairy Tale
AAD Featured Author
AADNola
AADPhilly
AADSav
Abby Sinclair Series
Abigail Barnette
Abigail Roux
Abstrus
ACE
ACRO
Addison Fox
Adrian Phoenix
adventure
Affairs by Moonlight
Age of Steam Series
Alaskan Nights
Aleksandr Voinov
Alex Craft Novels
Alex Hughes
Alex Taylor
Alex Verus Series
Alexandra Ivy
Alexia Reed
Alexis Morgan
Alissa Johnson
All Souls Trilogy
Allay Series
Allie Beckstrom Series
Allie Mackay
Allison Brennan
Allison Chase
Allison Pang
Allyson James
Alpha and Omega series
Alpha Pack Series
Always a Marine series
Alyssa Day
Alyx Rayer Chronicles
Amanda Bonilla
Amanda Carlson
Amanda Hocking
Amanda J Greene
Amazon
Amoveo Legend
Amy Lane
Amy Raby
Ang Review
Angela Knight
angels
Angels of Dark series
Animal Magnetism series
Anita Clenney
Ann Aguirre
Ann Mayburn
Anna Hackett
Anna Strong Chronicles
Anne Bishop
Anne Gracie
anthology
Anton Strout
Anya Bast
Apple
Araneae Nation series
Arcana Love series
Arcane Shot Series
Arlene Webb
Ashley March
Ashlyn Chase
Augusta Blythe
Author Interview
authors
Authors After Dark
Authors Photo Dog Fight
Ava Gray
Ava Riley
Avery Aster
Avon Books
Awakened by Blood Series
Awakening Series
Awards
Ballantine Books
Bantam/Spectra
Barbara Bretton
BB Griffith
BBAW
BDB
BDSM
BDSM Bingo
Bec McMaster
Benedict Jacka
Berkley Sensation
Berkley Trade
Beth Ciotta
Beth Kery
Beyond Human
Bigtime Superheroes
Birthday
Black Dagger Brotherhood
Black Friday
Black Wade
Black Wings Series
Blog hop
blog tour
blogging
blogiversary
Blood Coven Series
Blood Kissed Series
Blood-Vine Series
Bloodlands
Boardrooms and Billionaires
Book Blogger Hop
book boyfriends
Book Covers
book heroines
Book of the Order
Book Rhythm Publishing
book signing
books
BookStrand Publishing
Boone Brux
Bottled Magic
Bound by Magick series
Brava/Kensington Publishing
Breathless Trilogy
Breeds
Bridget Midway
Britt Bury
Broken Heart Vampires
Brotherhood of the Damned series
Bs-review
Buffy the Vampire Slayer
C-man Review
Caitlyn R. Kiernan
Camelot Series
cancer
Cari Quinn
Carina Press
Carnality Series
Carolyn Crane
Carolyn Jewel
Carrie Lofty
cartoons
Casey Holloway
Cassandra Clare
Cassandra Palmer Series
Castle of Dark Dreams
Cat Grant
Cat Johnson
Cate Masters
Catherine Mann
Cecy Robson
celebrating
Celestial Blues series
Celta's Heartmates
Chance Sisters
charity
Charles David Clasman
Charley Davidson Series
Charming Series
chat
Cheryl Ann Smith
chic-lit
Chicagoland Vampires
Children of Paranoia
Children of the Moon
children's fiction
Chimera Novels
Chloe Kayne
Chloe Neill
Chris Dolley
Christa Paige
Christi Snow
Christina Dodd
Christina Henry
Christine Cody
Christine Trent
Christine Wenrick
Christopher Golden
City Harvest
CJ Barry
Claire Ashgrove
Clement Clarke Moore
Clockwork Agents series
Clockwork Empire
Club Wicked
Code of Shadows series
Colbana Files
Colters Legacy Series
comic book
Coming Home Series
coming soon
computers
conferences
Connor Grey Series
contemporary romance
contest
conventions
copy-cat covers
Corine Solomon
Country Mouse series
Cover Love
Coveted Series
Cricket Creek
Crossfire series
Cut and Run Series
cycling
Cynthia Eden
Dakota Cassidy
Dara Young
Dare Island series
Dark Age Dawning
Dark Hunters
Dark Ink Chronicles
Dark Magick Series
Dark Ops Series
Dark Protectors series
Dark Tide Series
Darkly Enchanted Series
Darynda Jones
Daughters of the Jaguar series
David Anthony
DAW
Deadtown Series
deals
Deanna Wadsworth
death
Deborah Cooke
Deborah Harkness
Decadent Publishing
Decadent's Edge Series
Deep Freeze Blog Tour
Delacorte Press
Dell Books
Demonica
Demons of Infernum
Demons Unleashed
depression
Devon Monk
Devyn Quinn
Dianne Sylvan
Disenchanted Publishing
Disillusionists Trilogy
DL Jackson
DNF
Dog Days Series
Donna MacMeans
Dorina Basarab Series
Dragon Diaries
Dragonfire Series
Dreamspinner Press
Dylan Scott Mystery
Earth Angels
ebooks
EL James
Elaine Coffman
Elemental Assassin Series
Eleri Stone
Elisabeth Naughton
Elise Hepner
Elite Forces Series
Eliza Gayle
Elizabeth Bevarly
Elizabeth Jennings
Elle Jasper
Elle Kennedy
Ellen Connor
Ellora's Cave
email subscriptions
Emily Bronte
Emily Cale
Emily McKay
Emma Wildes
Ender's Game
Entangled Publishing
ereader
Erica Hayes
Erin Kellison
Erin McCarthy
Erin Quinn
erotic romance
Eternal Guardians
Eternal Wolf Clan series
Etherlin Series
Eve Silver
everafter series
Eververse
Ex Trophy Wives series
Extrasensory Agents series
F***ed-Up Fairy Tale
Facebook
Faith Hunter
Falling Under Series
Fantastic Fiction Publishing
FBI Psychics series
FBI-US Attorney Series
feed readers
FeedBurner
FemDom
Fifty Shades of Grey
first crush
first day of school
First Gifts
first kiss
Fitzhugh Trilogy
Flirting with Fangs
Flying Gang Legacy
For the Love of Evil series
Forever Yours Publishing
Forgotten Goddesses
Frostbite Series
Fuller Center series
G-U Review
Galileo Publishing
Game of Shadows
Games of Love Series
Gayle Donnelly
Gena Showalter
Genevieve Graham
genies
Gerry Bartlett
Ghost Finders Series
gift card
Gikany review
Gimme Shelter
giveaway
GLBT
Glory St. Clair
Glory St. Clare
goals
Goddess Unbound series
Golgotham
GoodReads
google
Google +
google reader
Grand Central Publishing
graphic novel
Greywalker Series
grieving
Griffith Publishing
Grigori Legacy
Grimm's Circle
Guardian Series
guest post
guest review
Guild Hunters
Guinevere Trilogy
Gwen Hayes
H and W Investigations Series
Hadley Brothers Series
Hailey Edwards
Hanaford Park
Hang Fire novella
Hanna Martine
Hannah Jayne
Harlequin
Harlequin Nocturne Cravings
Harper Voyager Publishing
Harry Potter
Heart Book Series
Heart of Obsidian
Heart of the Wolf series
Hearts and Thrones
Heather Long
Heather Massey
Heather Snow
Heroes A2Z
Hessius Mann Series
Highland Legend Series
Highland Warrior Series
Historical Fiction
historical romance
holidays
Honey Mountain Publishing
Hoodoo Series
HOT Cops Series
House of Arkhangel'sk
HQN
Hunters Series
IJ Miller
Ilona Andrews
Immortal After Dark Series
Immortal Heat Series
Immortal Love Series
Immortal Rogues
In Vino Veritas
Infernal Devices series
Infinity Series
InkLit Publishing
iPhone
iPhone 5
Iron Seas
Irresistible Attraction series
J Keller Ford
J Taylor Publishing
J. L. Langley
J.A. Saare
J.R. Blackwell
JA Belfield
JA Kazimer
Jaci Burton
Jack Fleming
Jack L Pyke
Jackie Ivie
Jackson Series
Jae Lynne Davies
Jaguar Series
Jane Kindred
Jane True Series
Jane Yellowrock Series
JC Daniels
JD Robb
JD Tyler
Jean Johnson
Jeanette Baker
Jeaniene Frost
Jeanne C. Stein
Jennifer Armintrout
Jennifer Ashley
Jennifer Cole
Jennifer Crusie and Bob Mayer
Jennifer Estep
Jennifer Labelle
Jennifer M. Eaton
Jennifer Stevenson
Jenny Schwartz
Jenny Trout
jes battis
Jes Young
Jess Granger
Jess Haines
Jess Jarman
Jessa Slade
Jessica Andersen
Jessica Lauryn
Jessica McClain Series
Jessica Scott
Jessica Subject
Jill Archer
Jill Gregory
Jill Myles
Jill Shalvis
Jim Butcher
Jim Hines
JK Coi
JK Rowling
Jo Beverley
Jo Goodman
Joan Frances Turner
Joan Swan
Joey W. Hill
John Levitt
Joyce Lamb
JR Ward
Judi Fennell
Judith Merkle Riley
Julia Talbot
Juliana Gray
Julie James
Juliet Dark
Justin Gustainis
Kaki Warner
Kalayna Price
Kali Willows
Kami Cummings
Karen Chance
Karen Erickson
Karen Robards
Karyn Gerrard
Kasey MacKenzie
Kat Bastion
Kat Richardson
Kate Cross
Kate Daniels
Kate Douglas
Kate Moore
Kate Noble
Kate Pearce
Kathleen Tierney
Kathryne Kennedy
Katie MacAlister
Katie Reus
KC Randall
Kelly Said
Kendrian Vampires
Kensington Aphrodisia
Kensington Publishing
Keri Lake
Keri Stevens
Kerry Schafer
Keta Diablo
Kickstarter
kids
Killer Instincts series
Kimberley Troutte
Kimberly Frost
Kindle
Kresley Cole
Kris Cook
Kris Norris
Krista D. Ball
Kristen Bell
Kristin Daniels
kristine grayson
KT Grant
Kylie Brant
Kylie Griffin
L.C. Dean
Lady of Ashes
Lara Adrian
Larissa Ione
Lauren Dane
Lauren Jameson
Le Club d'Esclavage
League of the Black Swan
Lee Roland
Leia Shaw
Leigh Evans
lesbian romance
Leslie Parrish
life
Light Blade Series
Lila DiPasqua
Linda Howard
Linda Poitevin
Linda Wisdom
Linna Sinclair
Liquid Silver Books
Lisa Renee Jones
Lisa Sanchez
Lisa Worrall
Liz Fichera
Lola Dodge
London Steampunk Series
Lone Star Witch
Lonesome Way Series
Long Slow Tease series
Loose ID publishing
Lora Leigh
Lords of Deliverance
Lords of the Darkyn Series
Lords of the Underworld
Lori Foster
Loribelle Hunt
Lost
Lost City Shifters
Louisa Klein
Lovers on the Fringe
Loveswept
LuAnn McLane
Lucani Lovers
Lucy Monroe
Lydia Dare
Lyn Benedict
Lynda R Young
Lynn Kurland
Lynn Viehl
Lyrical Press
m/m romance
Mac
MacKinnon's Rangers
Mackinnon-Douglass Series
Mad Passions series
Madeline Black series
Madeline Urban
Maeve Greyson
Mageverse Series
Maggi Myers
Maggie Shayne
Magic Series
Magnus Flyte
Maire Clairmont
Make Believe Blog Tour
Manhattan Ten
Margaret K McElderry Books
Mari Freeman
Mari Mancusi
Marie Treanor
Marina Adair
Mark Del Franco
Mark of Abel
Marvelle Circus series
Mary Quast
Matthew Reilly
Maxey Wizards Series
Maya Banks
Megan Hart
Melanie Card
Melissa Schroeder
Meljean Brook
menage
Mercedes Lackey
Mercy Thompson
Mermaids
Michele Bardsley
Michelle Rowen
Michelle Sagara
Midnight Breed
milestones
military/suspense romance
Mindhunters
Mindspace Investigations
Ministry Initiative
Ministry of Peculiar Occurrences
Miss Molly
Mists of Ireland
Misty Burke
Mockingjay
Moira Rogers
Montgomerys and Armstrongs
Montlake Romance
Moon Shifters
Morganville Vampires
Mortal Series
movie reviews
Mundania Press
My Favorite Books
mystery/suspense
Mystwalker series
Mythos Academy series
NAL
Nalini Singh
Nancy A. Collins
Nancy Holzner
Nell Stark
Nerine Dorman
New Adult
New Moon
New Orleans
new releases
New-to-Me Author 2012
New-to-Me Author 2013
Nico Rosso
Nicole Peeler
Nightshade Series
Nima Review
Nina Bangs
Noon Onyx Series
Norah Wilson
Northern Circles Series
Novel of the Earth Witches
novella
Olivia Cunning
Olivia Quincy
Omnific Publishing
On Dublin Street
One Night of Passion Series
Orbit Publishing
Orson Scott Card
osi series
Otherkin series
Outcast Season
Paladin Warriors
Pamela Clare
Para-Ops Series
paranormal
paranormal romance
paranormal YA
Patrice Michelle
Patricia Briggs
Patricia Coughlin
Patricia Rice
PC
Penguin Publishing
Persia Woolley
Peter Octavian Series
PG Forte
Philippa Ballantine
Phoenix Rising series
Piper Maitland
PJ Schnyder
Play by Play series
Pleasure Bites series
PN Elrod
Pocket Books
Poetry
pop culture
press release
Prides of the Moon Series
Princess novels
Princess of Twilight and Dawn
Psy/Changeling
Pyr Publishing
Queen of the Dead series
quickie review
Rachel Caine
Rafferty Series
rafflecopter
RAGT12
Random House
randomness
Ravenous Romance Publishing
Read for a Cure
reading
Reading Challenge
Rebecca Royce
Rebecca York
Rebecca Zanetti
Red Hot Blue series
Red Tree Publishing
redecorating
Regan Hastings
Regency
Regency Vampyres
Relics of Merlin Series
Renee Bernard
Renegade Angels
Renita Pizzitola
resolutions
Resplendence Publishing
reviews
Reviews by Author
Rhiannon's Laws
Riley Ross
Riptide Publishing
Rob Thomas
Rob Thurman
Robin Covington
Robin D. Owens
Robyn MacKenzie
ROC
romance
Romance at Random
romance trading cards
Romantic Tales Bedtime Stories
Roped Emotions
Rosalie Lario
Rulers of Darkness
Runaway Brides Trilogy
Ruthie Knox
S.J. Pierce
Sahara Kelly
Salon Games
Sam-Cody
Samantha Kane
Samantha Young
Samhain Publishing
Sandy Williams
Sara Beaman
Sara Brookes
Sara Humphreys
Sarah M. Glover
Sarah McCarty
Saturday Conversations
School for Brides
sci-fi/fantasy
Sean McCabe
Secret Histories Series
Section 8
Seducing the Scoundrels
Seleste deLaney
self-published
Sentinels of New Orleans
Serenity Woods
Shades of Fury
Shadow Force
Shadow Kissed Series
Shadow Ops series
Shadow Reader series
Shadow Series
Shadow Unit series
Shadow World
Shadowlands Trilogy
Shadows Inquires Series
Shaede Assassin Series
Shannon K. Butcher
Shannon MacLeod
Sharla Lovelace
Sharon Lynn Fisher
Sharon Shinn
Sharp Blog Tour
Shawntelle Madison
Sheila Stewart
Shelfari
Sherrilyn Kenyon
Sherry Soule
Sherry Thomas
Shifted World series
shifters
Shifters and Bikers Series
Shifters Unbound series
Shifting Plains series
Shiloh Walker
Shirley Wells
Shona Husk
shopping
Sidney Ayers
Sidney Bristol
Signet
Silver Publishing
Simon Canderous series
Simon R. Green
Sinners on Tour
Sirantha Jax
Siren Publishing
Skin Novels
SL Carpenter
SL Wright
Sleepy Hollow
Slone Skye Series
Sneak Peek
social media
Sons of Sin
Sons of the Zodiac
Sons of Wrath
Soulfire Series
Sourcebooks
Spellcrackers
Spellmason Chronicles
Spirit Caller Series
Spirit Wild series
spoilers
St. Helena Vineyard series
St. Martin's Press
Stacey Espino
Stacey Kennedy
Stacy Gail
Starla Kaye
steampunk
Stefan Petrucha
Stella and Audra Price
Stephanie Julian
Stephanie Rowe
Stephanie Tyler
Steven Harper
Stormwalker Series
Strange Neighbors series
Succubus Diaries
Sugar Maple Chronicles
summer reading
Sunday Snippets
Susan Johnson
Suzanne Collin
Suzanne Johnson
Suzanne McLeod
swag
Sydney Croft
Sylvia Day
Sypricon Masters
Tales from the IWSS
Tamara Hogan
Tamara Morgan
Tami Dane
Tammy Falkner
Tarryn Fisher
Taryn Kincaid
Tate Hallaway
Tatum Throne
TBR
TD Thomas
technology
Tee Morris
Teresa D'Amario
Terra's Guardians
Terri Rochenski
Terry Spear
Tes Hilaire
Tessa Adams
thankful
Thanksgiving
The Anomaly Trilogy
The Between
The Blue Raven Series
The Body Series
The Boss
The Boss Read Along
The Boys Are Back In Town
The Charmed Trilogy
The Company of Rogues
The Courtyards of the Others
The Delicious Series
The Devil Riders
The Edge Series
The Elect Series
The Elementals Series
the Elven Lords
The Ether Chronicles
The Fallen Series
The Farm
The Glorious Victorious Darcys
The Iron Duke
The Legend Chronicles
The Lost Anthology
The Maker's Song Series
The Manhattanites
The Merry Widows series
The Night Before Christmas
The Nine Kingdoms
The Pinnacles of Power
The Princess Bride
The Saint's Devils series
The Seven Signs
The Stepsister Scheme
The Tournament Series
The Underground Series
The Vampire Files
The Watchers
The Weird Girls
Thea Harrison
Theresa Meyers
Tigris Eden
Tilly Greene
Time Thief series
time-travel
title reveal
TK Rayford
top ten
Tor Publishing
Torquere Press
Touch and Geaux Web Hunt
Traveller series
Trevor Shane
Trinity Blacio
Trinity Tam
Triton Experiment Series
True Mates
Tuesday Teaser
Tulipe Noire Press
TV shows
Twilight Series Movies
Twimom Review
twitloss
Twitter
Ty Langston
Una Review
Underbelly Chronicles
Underworld Detection Agency
Universe Unbound Series
upcoming releases
upgrade
urban fantasy
Utterly Loved
vacation
Vampbard review
Vampire Armageddon
vampires
Veiled Seduction Series
Veronica Mars
Veronica Wolff
Vicki Lewis Thompson
Vicki Pettersson
Victoria Dahl
Victoria Laurie
Viking Publishing
Viola Ryan
Virginia Henley
Virginia Kantra
Virna DePaul
Warriors of Poseidon
Warriors of the Mist
weather
weight loss
Weight Watchers
Werewolf Series
western
Westfield Brothers
When the Mission Ends
Whispers of Scandal
Wilbur Smith
Wild About You series
Willow Rose
winners
Witchs Brew Series
With or Without series
Wizards of Nevermore
Wrecked Blog Tour
Wurthering Heights
YA Literature
Year in Review
Zebra Publishing
Zodius Series
Zoe Archer
zombies